Hotel & Event Venue Space SEO Consulting
SEO To Increase Hotel Stays and Event Space Bookings
One of the focuses of our web development and SEO agency is enabling hotels and event venues to increase bookings of weddings and other events, driving up revenue for your event hosting business lines. You already know your venue is excellent, and may have already tried to advertise or promote this aspect on social media, but you're still dealing with low organic traffic and small number of leads. You should be able to get more bookings and increase revenue, and this is what our SEO agency will help you achieve.
Hotels and Event Spaces SEO Problems:
The truth is, most websites of event venues and hotels focus on the physical event spaces and rooms in which they host events, and don't get much organic search traffic from Google and Bing and other search engines. This problem is two-fold:
People searching for a wedding venue or corporate offsite rarely go to Google and search for physical characteristics of the event space.
When your potential customers do come across your information about the event spaces, they are rarely compelled to contact you for more information after reading about "features" of a wedding hall or conference venue, For example, the marble columns and sizable dance floor.
Our SEO Methods for Hotels & Event Venues
Our approach centers on researching the words and phrases used by your potential clients and customers when they search the web for places to host their events in your region.
This leads to a dramatic increase in people coming across your website when they go to Google and search for a venue to rent for their next event.
When planning out and writing content for pages related to event space bookings, we work with you to highlight the "benefits" to renting your venue or hotel for their event. By drawing attention to the benefits of hosting a wedding or corporate event at your venue, such as the convenience and prestige, your potential customers feel that you are on their side in an effort to make their event a success.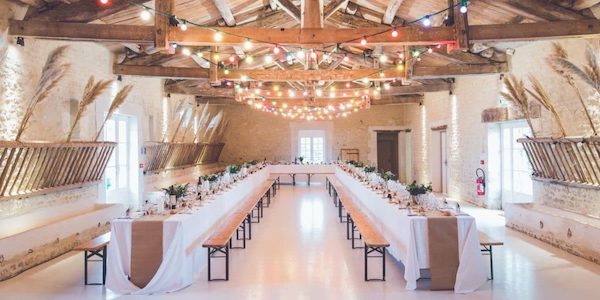 What To Expect from Hotel and Event Space SEO Efforts
Higher rankings on search engines for your relevant keywords
Increased organic search traffic for event venue content on your website
Improved conversion rate: more people contact you to inquire about renting your venue
Greater knowledge about your customers and how they describe your business, which can then be incorporated into other marketing channels
A Note About SEO for Hotels
Even if traditional hotel SEO agencies come with glowing references, the fact is they often focus solely on room bookings. Therefore many hotels miss out on lucrative revenue from hosting wedding events, rehearsal dinners, corporate offsite meetings and conferences.
Regions for Hotel and Event Venues SEO
We are currently available for SEO advising and implementation work throughout the US, except for hotels and event venues these areas:
Las Vegas, NV
New York, NY (all boroughs)
Park City, UT
Oklahoma City, OK
Want to work on your SEO and reputation management to boost your online search engine rankings and traffic? Get in touch