ALL BLOGS
The Owl Labs Meeting Owl – A Useful Collaboration Tool For Small and Medium Businesses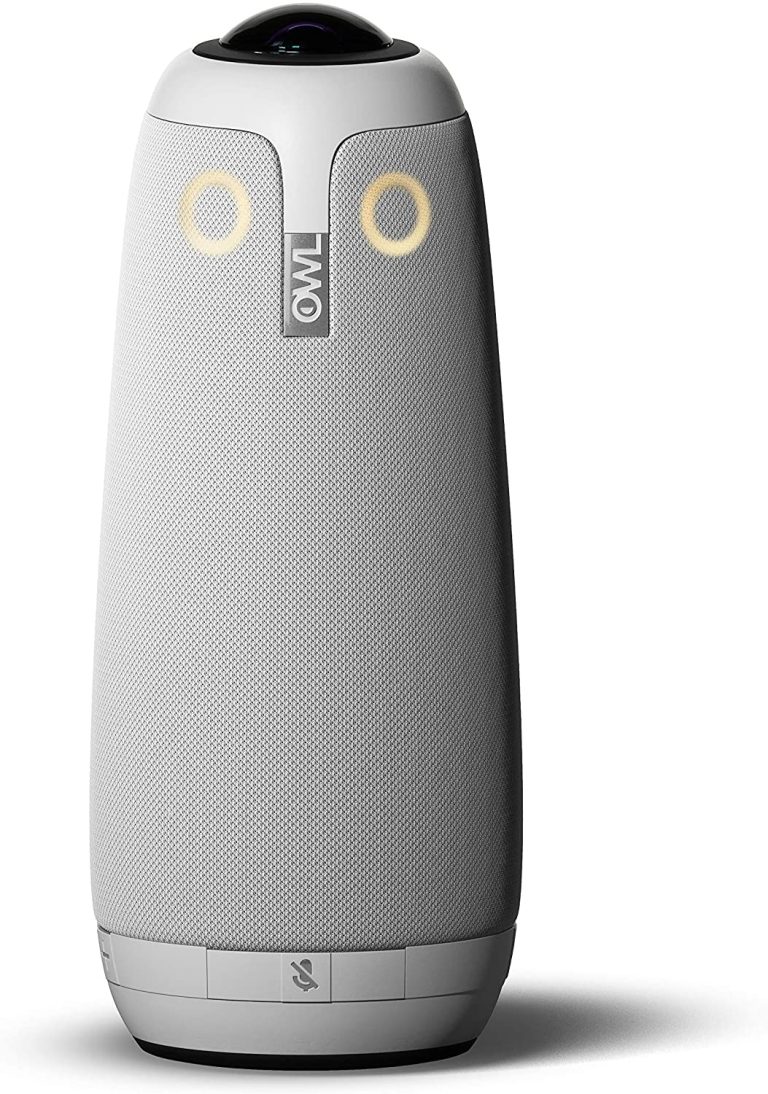 Elevating Virtual Collaboration with the Owl Labs Meeting Owl
In the fast-paced realm of modern business, remote meetings have become the cornerstone of seamless collaboration. Yet, conventional video conferencing tools often leave much to be desired. Enter the Owl Labs Meeting Owl – a transformative solution that aligns perfectly with our commitment at Make It All Work to optimize all aspects of IT through innovative technology.
Unveiling the Meeting Owl: Where Virtual Meets Reality
We recently set up a Meeting Owl for one of our clients and were blown away with its ease of setup, seamless integration with Zoom, and overall impact on meeting quality. We think this is a groundbreaking addition to the world of remote collaboration. Crafted with both ingenuity and functionality in mind, this unique device is set to redefine your virtual meetings in unprecedented ways. Here are some the reasons why.
360-Degree Panorama: Unlike standard webcams, the Meeting Owl's 360-degree camera and microphone array capture the entire room, replicating the feeling of being present in person. At Make It All Work, we understand the importance of nuanced communication, and the Meeting Owl helps us deliver just that – an immersive experience that transcends distance.
Intelligent Speaker Focus: Gone are the days of manual camera adjustments. The Meeting Owl employs intelligent technology to automatically spotlight the active speaker, ensuring that your virtual interactions remain as organic as face-to-face conversations. At Make It All Work, we value seamless connectivity, and the Meeting Owl aligns perfectly with our mission.
Effortless Integration: Setting up the Meeting Owl is a breeze, mirroring our commitment to providing hassle-free solutions. Its intuitive interface ensures swift implementation, regardless of your team's technical proficiency.
Unparalleled Clarity: Our dedication to delivering crystal-clear audio visual solutions extends to the Meeting Owl's high-definition visuals and pristine audio quality. At Make It All Work, we understand the importance of clear communication, and the Meeting Owl empowers you to make your voice heard, loud and clear.
Interactive Collaboration: Innovation thrives in collaborative environments. The Meeting Owl's virtual whiteboarding and annotation features facilitate dynamic brainstorming sessions, a principle we at Make It All Work hold dear. With this technology, your team can engage and innovate seamlessly, regardless of physical location.
Embracing the Hybrid Model: As businesses shift toward hybrid work models, Make It All Work stands by your side. The Meeting Owl ensures that your in-house and remote teams are united, fostering inclusivity and effective communication – values deeply rooted in our approach.
Pioneering the Future of Connection
In essence, the Meeting Owl is more than just a device; it symbolizes the evolution of communication in the IT landscape. At Make It All Work, we invite you to seize the future of remote meetings and step into a realm where technology truly amplifies human connection.