ALL BLOGS
How to Use Calendly for Webinar Registrations
Updated on 10/14/2020.
This question came up recently in one of my entrepreneur groups and it's a useful tactic so I'm publishing my answer here in case it's useful to our clients.
Our sister company has created a Calendly competitor, GoReminders, which simplifies and improves this process a great deal. We decided to update this article to provide instructions for using that too.
Using GoReminders for Webinar Registrations & Reminders
Start by signing up for an account at GoReminders.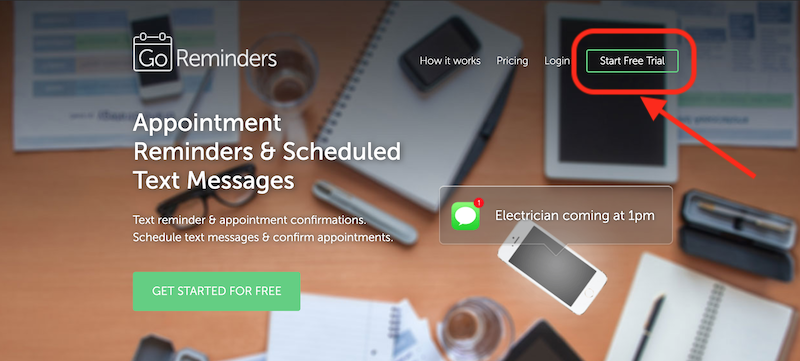 Go to settings > booking and set your open/closed hours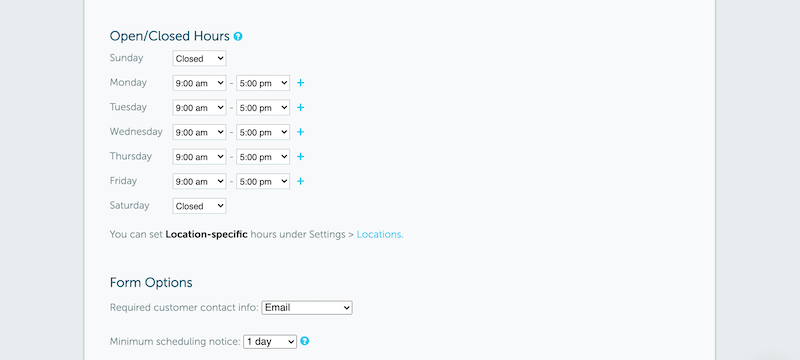 Get your link to send to people so they can self-book and that's it!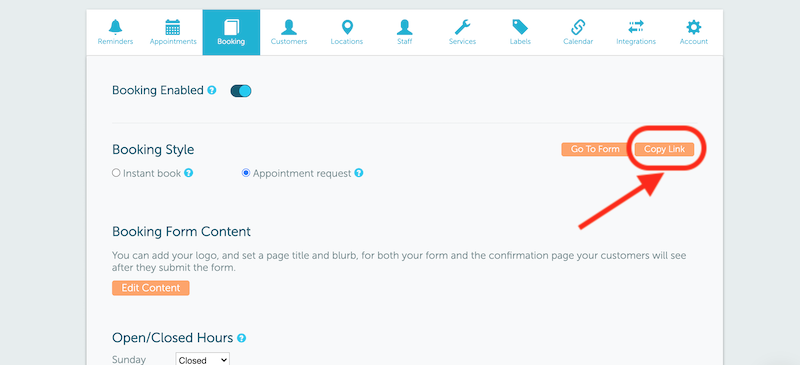 Using Calendly for Webinar Registrations
If you want Calendly to only offer specific time slots on specific days, here's how to do it.
Start by choosing a date range of 1 day.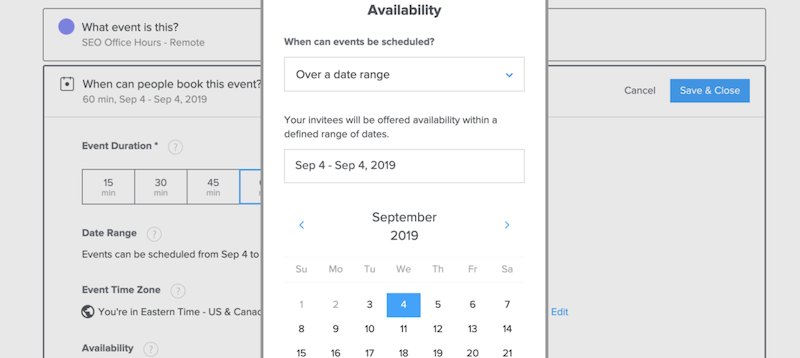 Then set a short time period of availability.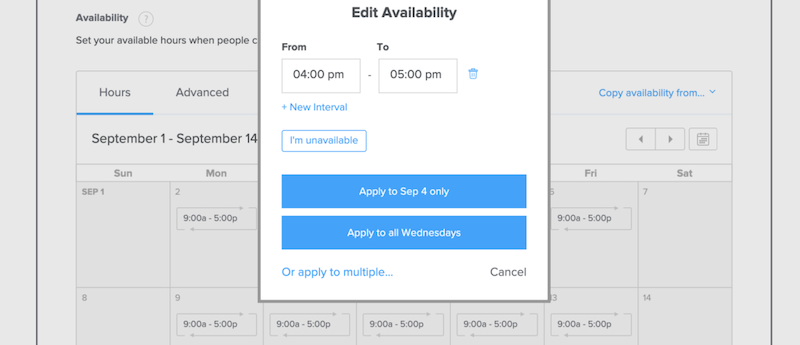 Then you end up with something like this, where you have only one day / timeslot available.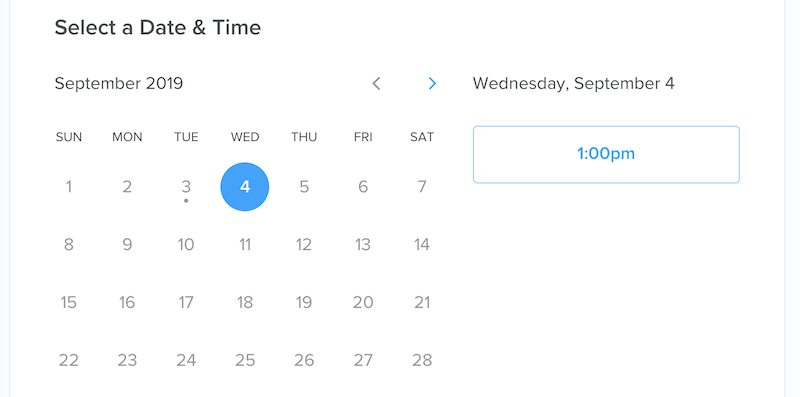 You can also set specific availability on multiple, specific days to allow one or several time slots per day.
Feel free to reach out to my on Twitter @jozacks if you have any questions!