Back in the early 2000s, Jennifer Lopez broke Google with the first viral image search of that dress from Versace. And ever since, technology has been racing to keep up with consumer demand for image SEO to drive traffic to websites. Here are some important image SEO tips that will help you get your share of the clicks and search bar entries on Google and other social media platforms where your customers interact:
Customize image file names: Image SEO is also based on the names each picture is assigned. When you are planning your website, be sure to caption or name each photograph with a keyword that is going to be commonly used to solve a problem. For example, if you are selling candles on your site and create an image that you want to make sure is SEO friendly, you probably would not caption it "Beachy Waves". This conjures images of hair products, and you aren't reaching your target market. An important image SEO tip is to make the caption as accessible as possible. In our example, a better caption that would trigger keyword results in searches would be "Ocean breeze candles". It is concise, general enough to return multiple results, and ensures that your customers who are looking for a beach scented candle will find it quickly
Choose the Right Format: In order to get the best quality image uploaded to your site, it is imperative that you select the right format. Generally speaking, most website authoring platforms like WordPress, Weebly, and Wix ask for JPG or PNG files. In important image SEO, this is required because you don't want your customers looking at grainy images or worse yet, not being able to open an important image on their device. With as many different operating systems as there are smartphones, important images have to be universally accessible to achieve good SEO.
Compress your image: Uploading the most compressed version of your image will ensure that more users are able to quickly download it onto their smartphone devices. This is important, because mobile data rates and throttling of service may be factors in how frequently your image is accessed and downloaded by end-users who you want to shop from you. One of the most important image SEO tips, compressing your image to preserve the quality will allow your users to enlarge the view on their phones and still see a high-quality representation of the details that make your product or service unique.
Create unique images: And speaking of unique, you need to consider branding your company 100% of the time when you are generating images for upload. Important SEO advice is always to make sure you are making the trends, not simply following them. Creating a demand for a product or service customers didn't know they needed is the holy grail of SEO. This is best achieved by creating as much of your own content as possible. Learning how to stage attractive still-life photography of your items, goods, or services is what will make your website one of the most attractive to consumers. As you create your images, be sure to place branded hashtags that help you market and use watermarks to ensure nobody pirates your hard work.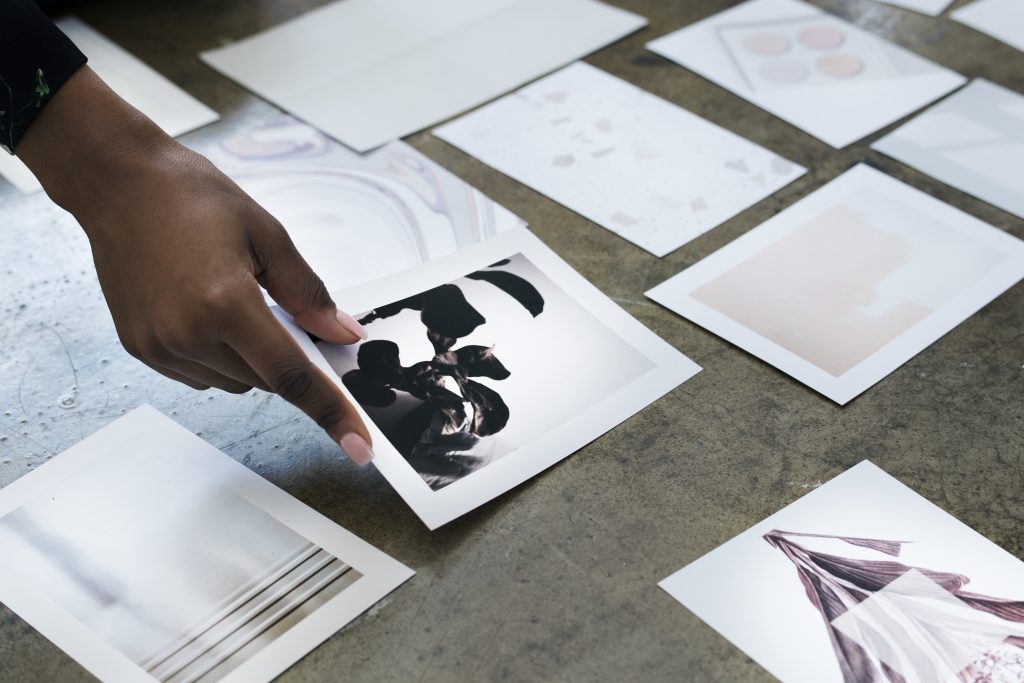 Beware of copyright: Using stock photos that you have purchased from a reputable source like Getty Images is one thing, but beware of falling into the copy-paste or screenshot trap to use imagery you find on the web. Not every brand is going to take kindly to you poaching their ideas. Your own business will more than likely suffer not simply from copyright infringement, but because you have missed an important image SEO opportunity to showcase your OWN unique take on what you have to offer someone.
Make your page title & Description: When you are branding your website, it is important that your title and description match what you are offering for a product or service. Google will drive your traffic, but what if your site is called Wet, Wild, and Wonderful and you are selling something other than bathing suits or marketing a theme park? Chances are you will quickly become relegated to the outskirts of effective search parameters. Making sure that your entire site provides the same message is important for anyone looking to achieve a high-ranking result on Google, Facebook, or other social platforms.
Think About the Image File Structure: Again, it is imperative that you consider file size and structure when you are uploading your imagery. It is an important SEO principle that the images are not overly grainy or pixelated. In conventional photography, this was resolved during development, but with the advent of digital editing programs like Photoshop or other more user-friendly filter applications such as the ones available on Instagram and Facebook, users need to be judicious in not going overly "artsy" to encourage sales. Customers will only be on your site for a few seconds if they don't quickly get hooked with a clear and easy to visualize picture of what you are selling. Remember that the fewer clicks you get, the less SEO-friendly your images are.
Write SEO- Friendly Alt Text: This principle is also important when you are creating blurbs and product descriptions. In image SEO, the paragraphs or caption phrases surrounding an image are just as search-relevant as the image itself. Be sure to provide low data descriptions in your coding so that in the event a customer cannot open the full image, they will still trigger your important SEO result in their search for the next thing they buy.
Add images to your Sitemap: Lastly, all too often, companies prefer to use hyperlinked text as their Site Map, but this again is a missed opportunity. With the ability to generate smaller high-quality images like favicons, your Site Map can be just an image optimized as your full site. Again, partnering with a skilled web designer will help enhance your customer's experience.
Define your dimensions: Setting up the dimensions of your digital image allows for users to clearly visualize what you are offering them. Creating a visually appealing layout with preset dimensions for your images will allow for a better flow across the site as users read your content. It is important for the success of your campaign to partner with an experienced web designer that will provide this feedback for you, and adjust your content to read in 30 seconds or less.
Make your images mobile-friendly: If you have followed all of these steps, your images are more than likely already mobile-friendly. Using services like WordPress, Weebly, or Wix that offer seamless mobile website creation from your original full-screen template makes this task a lot easier and allows you to focus more on the content creation than the microdetails needed for a seamless transition for your users.
It is always a good idea to use an SEO Audit Service to make sure your website meets all SEO guidelines and best practices, or you won't be able to rank highly on Google and other search engines.
Be sure to follow our blog for more tips and tricks, and contact us to schedule your consultation. We'd love to work with you!